Our high-quality special diamond discs are the perfect choice for grinding, polishing and blending several different types of metal, hard facings, and materials such as ceramics, tungsten carbide, chromium carbide, titanium carbide, glass, composites, chrome, and more. The discs come in a variety of sizes and grits and can be completely customized for your specific needs. These discs are as versatile as they are effective!
Standard sizes of 1", 1.5", 2", and 3"
Standard grits of 60, 120, 200, and 400
Compatible with both hand tools and robots
Use for grinding, sanding, blending, and polishing
Flexible, and can be made rigid
Lasts up to 15x longer than other diamond discs
Complete customization available
Male threaded to attach to hand sander, grinder, or robot
Longer Lasting To Boost Productivity
These diamond sanding discs are built to withstand a lot of heat and are extremely long-lasting. These discs were made after a special request from a customer. They were using another brand of diamond discs, and the extreme heat buildup was causing the discs to fall apart relatively quickly. After explaining their problem to us, we helped to design a diamond disc that reduced and eliminated the heat buildup, resulting in a product that lasts up to 15x as long as other leading brands. 
The long-lasting diamond discs result in higher productivity from workers who don't have to stop as often to replace worn-out discs. The discs also maintain their quality throughout their lifespan. Whereas other sanding discs become less effective over time before they eventually wear out, our discs offer consistent quality from their first use up until it's time to replace the pad.
We're more than happy to do whatever it takes to make sure you are confident in our products before your purchase. Speak to us about the ability to test out one of our diamond discs before you complete a large order.
If you could create your own diamond polishing sanding disc, what would it look like? While our standard sizes and options will work for many, some companies require special made-to-order diamond discs customized for their unique needs. We can adjust everything from the size and grit, to how rigid or flexible the disc is. We can even change the male threads to female threads to work with your current system. If you require diamond polishing pads that are designed for your specific needs, contact us today. We'd be happy to speak with you and find out how we can provide an industry and product-specific solution to your problem.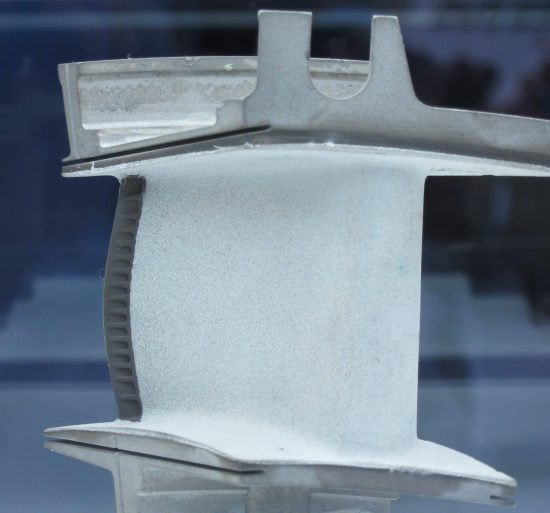 A Variety Of Uses And Applications
Our diamond polishing discs are commonly used on ceramics. Diamond is an ideal material for working with ceramics, offering a more effective and longer-lasting application than other materials like aluminum oxide and zirconia. Diamond also lasts the longest. Other materials begin to break down quickly, losing their effectiveness. Diamond stays at a consistently high quality throughout its use.
Diamond polishing pads are great for: 
Ceramic coatings commonly found in the aerospace industry
Grinding or blending YSZ (yttria-stabilized zirconia) found on turbine blades
Composites found in the military, defense, space, and energy industries
metals like chrome and composites
Because of the disc's ability to withstand heat, and diamond's place as one of the strongest materials on earth, these can be used on nearly every material. During testing, we spoke with one individual who used his diamond disc on steel. After one week, his diamond disc was still going strong.
About Niche Tools & Abrasives
At Niche Tools & Abrasives, we're all about finding solutions for our clients and customers. Solving a client's problem is what led to the development of these diamond discs. Thanks to the ability of these discs to outlast the competition, we were able to boost productivity and efficiency, which in turn reduced our customers' costs and increased their profits. And it all started with a quick conversation and a question.
Let's do the same for you and your business. If the standard version of our diamond discs won't work for you, we'll be happy to customize it to match your needs. And at Niche Tools & Abrasives, we don't sell tools. We provide solutions. Let's talk about your company and the specific issues that you're having. We are far more than just our diamond tools. We offer efficiency solutions like graphene, robotics & automation, laser cleaning, even industry-leading cleaning supplies from Neosan labs. We're here to help you find the answer to your manufacturing, repair, and fabrication needs.
Reach out today to setup a quick call to speak with our experts.
"*" indicates required fields