Graphene is a material unlike any other. What else could conduct electricity better than copper, be a replacement for silicon in computer chips, improve gas mileage and extend the life of your vehicle's engine, while also being the strongest material on the planet? Ever since graphene was discovered, scientists, corporations, and governments have been racing to explore this wonder material because of its seemingly science-fiction capabilities. 
200x stronger than steel, the strongest material on the planet

The thinnest material, 1 million times thinner than a human hair

Lightest material

Highest tensile

Most impermeable

Highest thermal conductivity

Best light absorbent

Highest lubricity, known as Superlubricity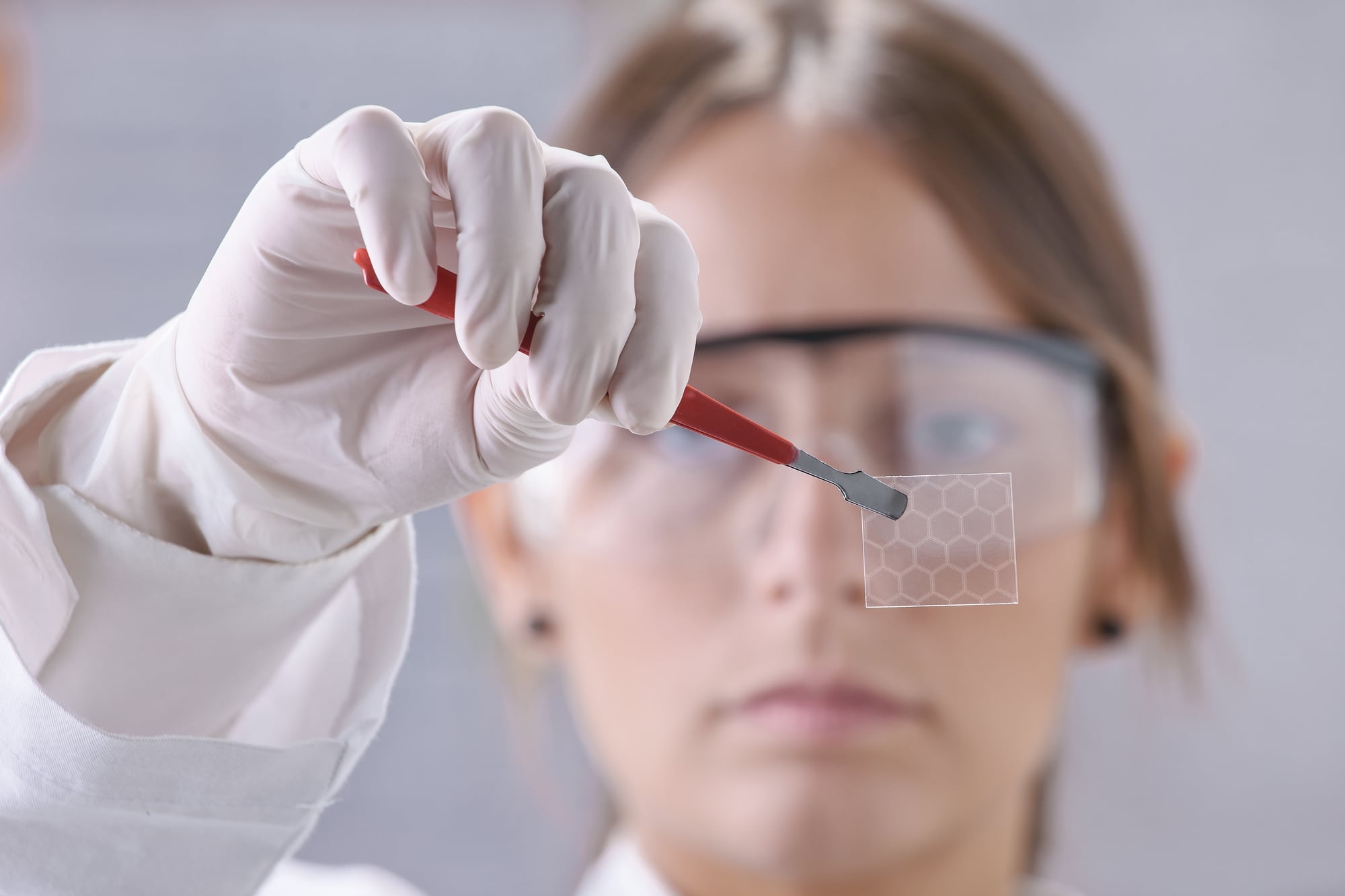 Graphene is a single-atom layer of graphite. The theory of graphene has been around since the 1940s, but it wasn't until 2002 that graphene was properly isolated when physics professor Andre Geim asked one of his Ph.D. students to try and obtain as thin a layer of graphite as possible. After polishing a one-inch graphite crystal down to a speck of carbon, the true discovery was found sitting in the trash. A ball of used Scotch tape was covered with a bit of graphite residue, ultra-thin layers of graphite. Geim used the tape to continue peeling layers off the graphite until he was left with an atom-thick layer of carbon. This was the first two-dimensional material ever discovered. 
Over the next several years, Geim and Ph.D. student Konstantin Novoselov experimented on the remarkable qualities of graphene. They released their results in a 2004 paper, intriguing scientists around the world and ultimately winning the Nobel Prize in Physics. Soon thousands of patents would be filed across the world, using graphene for everything from creating superfast microcomputers to batteries.
We Are Your Solutions Provider
Why Is Graphene Just Now Growing In Popularity?
For a new substance that can seemingly do everything better, it might be surprising that we haven't seen more uses developed that can take advantage of graphene's incredible properties. This isn't actually uncommon. Many new materials throughout history follow the same pattern. Aluminum was discovered in the 1820's, but despite the early excitement about the new metal it took nearly 30 years before it found its way into a wide range of uses. Why? Because it was prohibitively expensive! At the time, aluminum was more expensive than gold. It wasn't until scientist Charles Hall discovered how to use electrochemistry to cheaply produce aluminum that demand for the new metal skyrocketed and it began to be used for a wide range of products. 
 
This transformation is where graphene is now. The cost to produce graphene is dropping, using the same electrochemistry methods that made aluminum so abundant. And because the properties of graphene are so incredible and widespread, you'll soon start seeing it used in everything from computer chips to concrete. 
How Can Graphene Be Used?
It shouldn't be any surprise that a material that is the lightest, strongest, and thinnest known to man is going to have plenty of interest from a variety of industries like construction, textiles, aerospace, and the military. When mixed with graphene, concrete becomes 150% stronger and has 4x the water resistance. Paint becomes more durable, and thanks to the thermal properties of graphene can even help regulate room temperature. When mixed with oil, graphene can help improve gas mileage by 40% and extend engine life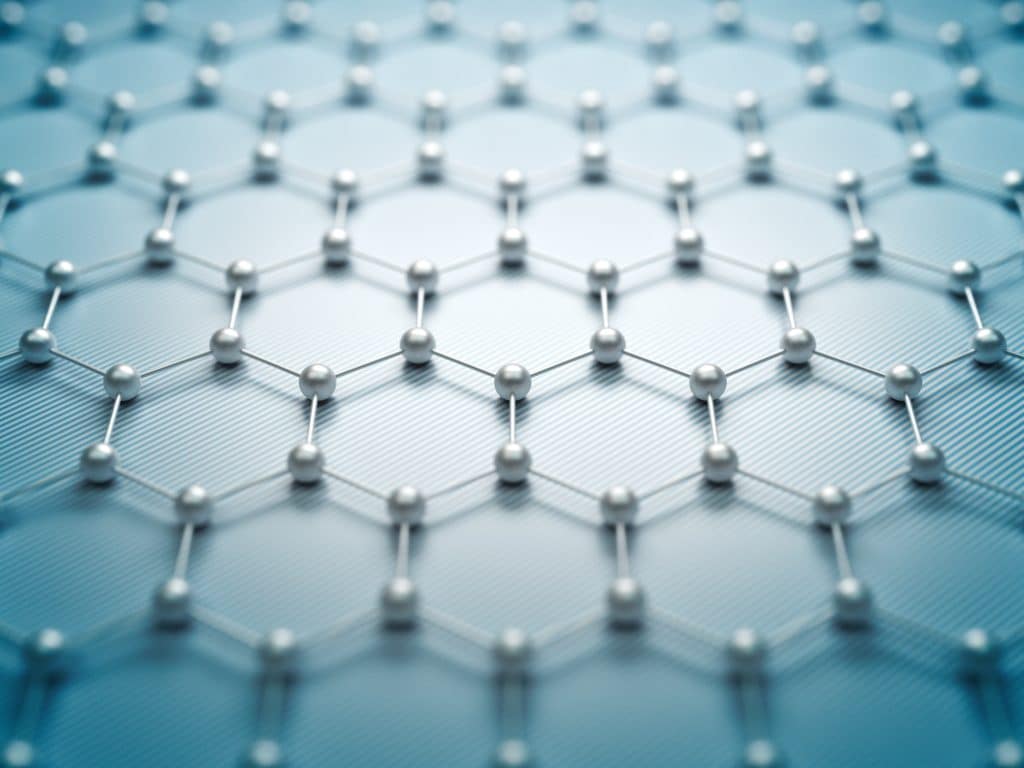 Commercial valves coated in graphene see a reduction in corrosion. Industrial connectors, which are found on every machine, also see an increase in corrosion resistance and also benefit from using 30% less gold in the plating of electrical contacts. In the tech industry, companies are excited about graphene because of its potential to replace silicone in our computer chips. Graphene also conducts electricity better than copper and could be mixed in to help boost coppers to reach new heights. 
If you're ready to learn more about the amazing properties of graphene and see how you can gain an advantage over your competitors, let's talk! We can supply you with pure, high-quality graphene, and can walk you through the process needed to meet your ultimate goals. 
Reach out today to setup a quick call to speak with our experts.
"*" indicates required fields