Our diamond reamers offer a solution to clear, clean, or right-size holes that are extremely small, and are precision accurate down to the ten-thousandth (.0001) of an inch. The diamond reamers are a highly specialized tool that can be used on Thermal Barrier Coatings, YSZ, tungsten carbide, glass, ceramics, nickel-based alloys, and more. Custom sizes are available, and a minimum of 50 of the same size diameter is required for the order. 
Available in a range of sizes from .0165" to .0421" (.42mm to 1.07mm)

Custom sizes are available

Carefully manufactured and electroplated

Can be used by hand and automated

Works on a variety of materials, especially YSZ and other Thermal Barrier Coatings

Diamond material won't contaminate or taint other parts

Works faster, is cleaner, and more precise than sandpaper
Diamond Reamers like these are often used on the massive turbines used by power companies that supply energy to the grid. During the manufacturing of these turbines, a thermal barrier coating is deployed. Sometimes, the coating can get into small holes found on the turbine, or get into other areas that it shouldn't. This is called over-spray and needs to be removed. Because the reamers are made with a diamond coating, they are perfectly suited to removing the extra coating without damaging the part itself. The diamond reamers grind and remove the unwanted material far more efficiently than other methods, and can hold an extremely tight tolerance while doing so. The diamond material is also long-lasting, able to withstand several uses before needing to be replaced.
We're more than happy to do whatever it takes to make sure you are confident in our products before your purchase. Speak to us about the ability to test out one of our diamond reamers before you complete a large order. 
Besides turbines used by electrical companies, turbines used in the aerospace industry also go through the same process of having to remove the over-spray of a TBC. Diamond reamers are a common solution. It's not just turbines that benefit from these diamond reamers. These will work in many applications where a small hole needs to be cleaned out and right-sized, being brought back into tolerance. This could be in a medical application, the military, or any other industry.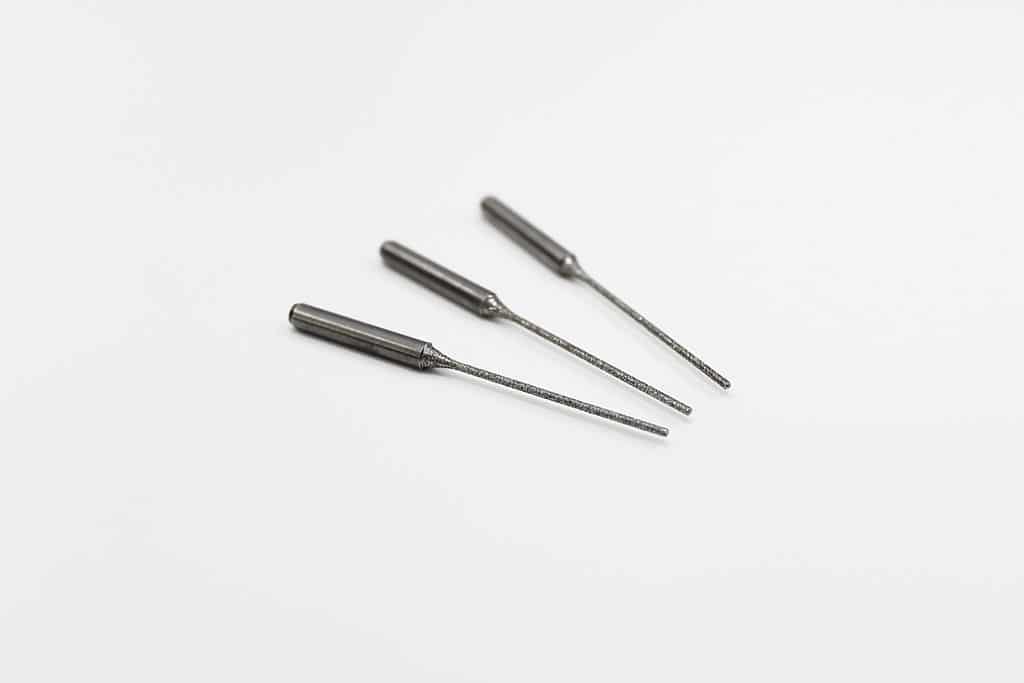 Because of the extremely small diameters of the diamond reamers, many opt to use these by hand. They attach easily to a pencil grinder or other tool that will assist in spinning the reamer to remove any unwanted material. But they can also be automated, used by robots or CNC machines to rapidly improve production times. 
Reach out today to setup a quick call to speak with our experts.
"*" indicates required fields