THE GRAPHENE BATTERY: THE FUTURE OF BATTERY TECHNOLOGY
As the world's population expands, so does the demand for energy storage, and batteries must become more sustainable and cost-effective in order to achieve the aim of a fossil-free society. New uses, such as electric vehicles, necessitate larger batteries with longer lives and higher efficiency, which a graphene battery may be able to provide.
What Is A Graphene Battery?
Graphite is recognizable to anybody who has handled a pencil, but what is a graphene battery?
Graphene
is the smallest conceivable form of graphite. It's a hexagonal shape that is very condensed and only one atomic layer thick. When graphene is reduced to a single atomic level, it exhibits unique features that distinguish it from graphite.
Graphene is a highly efficient electrical conductor. It's also a very strong, flexible, and lightweight material. Graphene is 200 times stronger than steel and only a tenth of the weight.
So, how does a graphene battery work in terms of battery technology? Highly conductive and porous graphene plates transport energy to charge or discharge the battery at a high pace, similar to current lithium-ion batteries. Lithium-ion and graphene batteries have many similarities in terms of architecture, but they also have many differences.
We Are Your Solutions Provider
Graphene Batteries And Heat
Heat is the primary reason a graphene battery is much more efficient than a regular battery. When energy is delivered to a gadget, the resistance of its conductors produces a substantial amount of extra heat energy as a by-product.
Lithium-ion batteries conduct electricity with a high resistance, which generates a lot of heat. Resistance increases when the lithium becomes unevenly heated, causing a cycle of escalating inefficiency. The battery and the device are both harmed by the excessive heat. Although current lithium-ion batteries are relatively safe and reliable, catastrophic battery failures can result in fire or explosion.
Graphene Batteries Are More Powerful And More Efficient
A lithium battery's specific energy value is 180wh/kg, while a graphene battery's specific energy exceeds 600wh/kg. This means that a graphene battery can power an electric vehicle that can go up to 1,000 kilometers, over 620 miles, and be fully charged in less than 8 minutes.
Due to the properties of graphene, the weight of the battery is half that of a typical battery, further improving the efficiency of the machine it is powering. Traditional batteries have fewer advantages than graphene batteries. It has twice the life of lithium batteries and four times the life of hydrogenated batteries in terms of service life. Graphene batteries also charge faster and are more robust at high temperatures than lithium batteries.
Graphene Offers More Energy Storage
Another method is to use graphene as the actual energy storage media. This has been utilized to make supercapacitors, which could be the strongest future challenger to lithium-ion batteries in applications that demand very fast charging times, such as electric vehicles.
Many orders of magnitude faster than equivalent lithium-ion batteries, a super capacitor may move from totally depleted to fully charged. The vast surface area of graphene is significant in this respect, as the quantity of charge that can be stored is proportional to the surface area of the materials from which it is constructed. While lithium-ion batteries have an excellent track record in terms of safety, there have been a few significant instances involving faulty goods. 
Overheating, overcharging, and puncturing lithium-ion batteries can result in chemical imbalances that lead to a fire. Graphene is far more stable, flexible, strong, and resistant to such problems.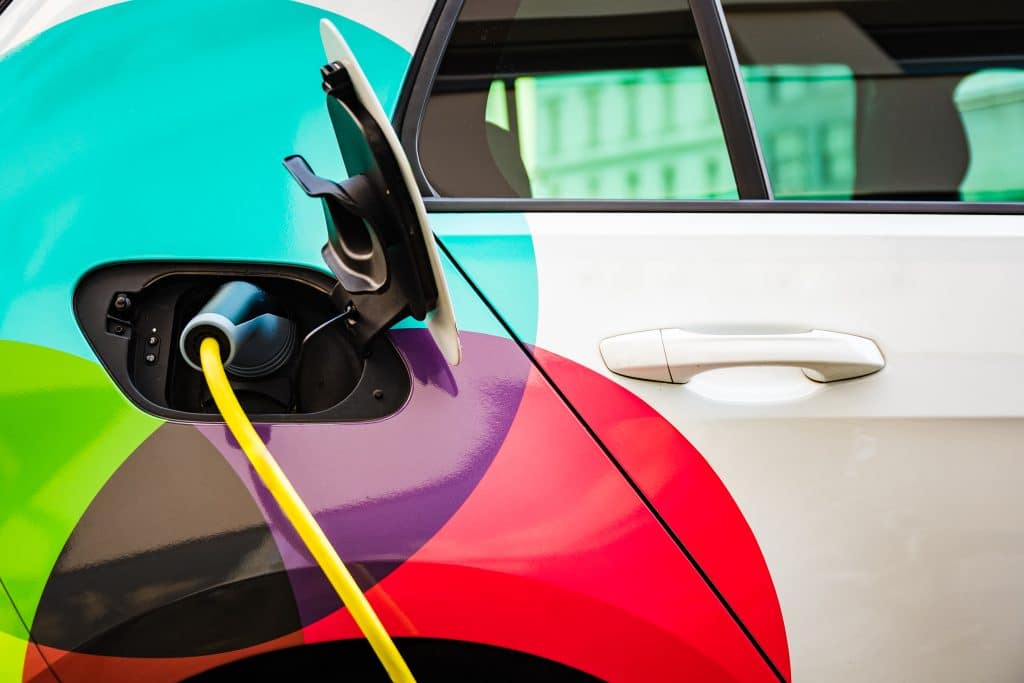 While graphene batteries offer several advantages over other types of batteries, graphene can also be added to existing batteries to make them better. When used in lithium-ion batteries, graphene improves the performance of the cathode conductor. Graphene-metal oxide hybrids or graphene-composite batteries are the names for these types of batteries. Compared to today's batteries, hybrid batteries are lighter, have faster charging times, have more storage capacity, and have a longer lifespan.
Graphene-based batteries are swiftly catching up to conventional solid-state batteries in terms of efficiency. It won't be long before graphene-based batteries outperform their solid-state counterparts, thanks to ongoing breakthroughs in the field.
Graphene batteries have already begun to acquire traction in the commercial arena, and it won't be long until they replace solid-state batteries as the norm.
If you want to learn more about graphene, graphene batteries, or how graphene can be used in your industry at competitive prices, contact us at Niche Tools & Abrasives. We love to hear from individuals and businesses, discuss the issues they face in their industry, and work together to find solutions for their problems.

Reach out today to setup a quick call to speak with our experts.
"*" indicates required fields